Writers block is like the boogie man.
It's when you can't write but others can.
It's something we hide from, never discuss,
lest we bring it on, like "Macbeth" it's a cuss!
But far from a problem, it's an integral part,
it's the cycle intrinsic to your work of art.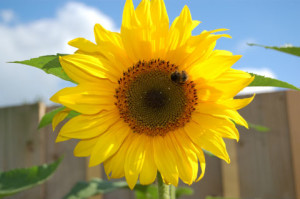 It is time that is needed to regain your zest.
For new ideas to germinate, your imagination needs to rest.
And in that quiet space, the dormant seed
has the conditions to grow that it desperately needs.
And when it is ready it will eventually hatch.
New ideas will fly, you can sit back and watch.
Sometimes we forget our part in nature.
Though we call this time fertile, we often forget later,
that drought too has an important place,
for old plants to die and new seedlings replace.
Copyright Nóra Skehan 2015